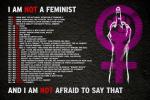 hankthenobel
PXP / Rank
6136 ·

Hero

?

Location
Buried in the Glade
Special Ability
A Heartfelt Exit
Player Experience Points (PXP)
You automatically gain PXP by playing in Fabletop sessions.
You earn more by being the GM, and playing in larger groups.
It is updated up to an hour after each session.
Profile Ranks
| | |
| --- | --- |
| 0 | Apprentice |
| 100 | Wanderer |
| 1000 | Adventurer |
| 5000 | Hero |
| 10000 | Avatar |
| 20000 | Legend |
| 30000 | Immortal |
Close Window
About
Characters 44
Treasures 8
Followers 9 / 36
Membership

Advanced

Joined
07.05.2016
Last Visit
05.31.2017
XP Recv'd
314
XP Given
8
So...for those who remember me, this is a last good bye. This site was...amazing, and I couldn't have wished for something better when I first joined it. The people I met, the stories I experienced, and the special moments when it just came to the system itself will all hold a place in my heart. For now, however, I have come to the conclusion that I can never truly return to the site. I was gone forever, almost a year, and I have not the ability to readapt to the site or to actually be here often enough for it to be worth it. So, this is a final message to those who remembered me, mostly Daretobe, rubberducky, and Rocktalon, who made my time on this site such a great experience. I wish you all the best, and can't help but say...I love you guys.
| | |
| --- | --- |
| Followers: 9 | Following: 36 |
| | |
| --- | --- |
| | Beta Tester |
| | Completed Profile |
| | Wanderer - 100 pxp |
| | Adventurer - 1,000 pxp |
| | Hero - 5,000 pxp |
| | |
| --- | --- |
| | Following 10 GMs |
| | Played with 5 GMs |
| | Played with 10 GMs |