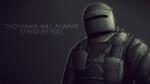 rubberducky
PXP / Rank
15750 ·

Avatar

?

Location
Dimension 42b
Special Ability
powerful imagination
Player Experience Points (PXP)
You automatically gain PXP by playing in Fabletop sessions.
You earn more by being the GM, and playing in larger groups.
It is updated up to an hour after each session.
Profile Ranks
| | |
| --- | --- |
| 0 | Apprentice |
| 100 | Wanderer |
| 1000 | Adventurer |
| 5000 | Hero |
| 10000 | Avatar |
| 20000 | Legend |
| 30000 | Immortal |
Close Window
About
Characters 99
Treasures 13
Followers 192 / 72
Membership

Advanced

Joined
01.17.2016
Last Visit
08.25.2018
XP Recv'd
365
XP Given
657
I'm re-doing my profile again nerds! let's go!

So, let's start with my hosting style, shall we?
I'm pretty loose, improvised kind of GM, I don't really like to spend all my time planning instead of just getting into it.

My normal PC style varies a lot, but I enjoy freeform-ish games, and I'm not afraid of off-the-wall topics usually, I have my limits, but if you need players for an off-the-wall type game, message me and I'll check it out!

I'm available pretty frequently now, but just message me if you want to talk or maybe you have a game idea or something, IDK.

I don't like big groups of players, and I like it when people set up "Groups" that they normally host with, it's even better when everyone in that group hosts for eachother.

ummm... what else can I say?
Music: Sabaton and Powerwolf maybe, but that's just cause I'm too lazy to search for much else.
Games: Halo, Ryse: Son of Rome, For Honor, RB6: Siege.

I need to end this block with something cool... uh...

"Umm... so, Yes" - Rubberducky.
| | |
| --- | --- |
| Followers: 192 | Following: 72 |
| | |
| --- | --- |
| | Beta Tester |
| | Completed Profile |
| | Wanderer - 100 pxp |
| | Adventurer - 1,000 pxp |
| | Hero - 5,000 pxp |
| | Avatar - 10,000 pxp |
| | |
| --- | --- |
| | 10 Followers |
| | 50 Followers |
| | 100 Followers |
| | Following 10 GMs |
| | Following 50 GMs |
| | Played with 5 GMs |
| | Played with 10 GMs |