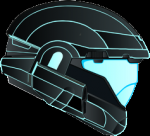 starkillerrx
PXP / Rank
5697 ·

Hero

?

Location
Brazil
Special Ability
Dungeonmancy
Player Experience Points (PXP)
You automatically gain PXP by playing in Fabletop sessions.
You earn more by being the GM, and playing in larger groups.
It is updated up to an hour after each session.
Profile Ranks
| | |
| --- | --- |
| 0 | Apprentice |
| 100 | Wanderer |
| 1000 | Adventurer |
| 5000 | Hero |
| 10000 | Avatar |
| 20000 | Legend |
| 30000 | Immortal |
Close Window
About
Characters 59
Treasures 12
Followers 216 / 207
Membership

Advanced

Joined
02.16.2016
Last Visit
07.02.2020
XP Recv'd
67
XP Given
1006
I'm a regular geek who loves playing RPG, both as GM and PC.

I've played through many real life tabletop systems, including Star Wars RPG, Mutants & Masterminds and World of Darkness, but nothing tops the good old D&D. I like medieval fantasy and superheroes the most, but any style is good to me.

Although I prefer to vary my characters, I usually go for the lawful good ones. Not a surprise, paladin is my favorite med-fan class.

I'm usually available to play after 5PM (Brasilia Time) on weekends.

MY CURRENT GAMES
Legends of Breniel - A med-fan adventure in a fantasy world.
Hypermen: Rebirth - A sequel to Hypermen: Origins, it's a superhero story set in the Silver Age of Comics.
Gladiators of Tanatos - PvP arena spin-off of Legends of Breniel.
Marvel Vs. DC - The world's greatest heroes face off in a battle royale!

UPCOMING GAMES
Mysteries Of The Force - A Star Wars campaign in a galaxy far, far away.
BOUNTY_HUNTERS - A sci-fi, space western spin-off of Hypermen. Chase the scum of the galaxy and get money and glory!
Warriors of Yunai - A Wuxia-style oriental fantasy game.

ONE-SHOT QUEST
Eventual one-shot game, usually hosted during holidays and special occasions.
| | |
| --- | --- |
| Followers: 216 | Following: 207 |
| | |
| --- | --- |
| | Beta Tester |
| | Completed Profile |
| | Wanderer - 100 pxp |
| | Adventurer - 1,000 pxp |
| | Hero - 5,000 pxp |
| | |
| --- | --- |
| | 10 Followers |
| | 50 Followers |
| | 100 Followers |
| | Following 10 GMs |
| | Following 50 GMs |
| | Played with 5 GMs |
| | Played with 10 GMs |