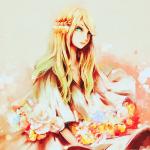 rhiona
PXP / Rank
646 ·

Wanderer

?

Location
New Zealand
Special Ability
Impulsive Creation
Player Experience Points (PXP)
You automatically gain PXP by playing in Fabletop sessions.
You earn more by being the GM, and playing in larger groups.
It is updated up to an hour after each session.
Profile Ranks
| | |
| --- | --- |
| 0 | Apprentice |
| 100 | Wanderer |
| 1000 | Adventurer |
| 5000 | Hero |
| 10000 | Avatar |
| 20000 | Legend |
| 30000 | Immortal |
Close Window
About
Characters 9
Treasures 5
Followers 13 / 7
Membership

Advanced

Joined
10.11.2015
Last Visit
01.04.2016
XP Recv'd
31
XP Given
117
I am just starting my second year of college at Edenz College and am going for Computer Graphic Design as well as Teaching (No special set yet). I am also one of the few people from my hometown who competes in online gaming for LoL as well as Destiny and Halo

I Have played a few table to style games and am also a member of Role 20 though I rarely find any good DMs on their. I have played Dungeons and Dragons as well as Warhammer for about 6 years now.

My other hobbies include Tennis and football along with cross country. I am really into water and love to go swimming when at all possible.

~Other Facts~

I am 25 years old
I am 6ft
I have 8 siblings
I am the first one of my family to begin a degree at a New Zealand College
I am very Fantasy/Sci-Fi/Horror/Shooter orientated in my games

Anything else you would like to know please don't be afraid to ask!
| | |
| --- | --- |
| Followers: 13 | Following: 7 |
| | |
| --- | --- |
| | Beta Tester |
| | Completed Profile |
| | Wanderer - 100 pxp |
| | |
| --- | --- |
| | 10 Followers |
| | Played with 5 GMs |