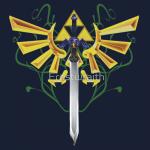 swordsx
PXP / Rank
1178 ·

Adventurer

?

Location
U.S.A.
Special Ability
Drawing
Player Experience Points (PXP)
You automatically gain PXP by playing in Fabletop sessions.
You earn more by being the GM, and playing in larger groups.
It is updated up to an hour after each session.
Profile Ranks
| | |
| --- | --- |
| 0 | Apprentice |
| 100 | Wanderer |
| 1000 | Adventurer |
| 5000 | Hero |
| 10000 | Avatar |
| 20000 | Legend |
| 30000 | Immortal |
Close Window
About
Characters 15
Treasures 7
Followers 24 / 16
Membership

Advanced

Joined
08.03.2017
Last Visit
01.22.2018
XP Recv'd
228
XP Given
20
Just call me X because its easier.
I like RPG and Adventure puzzle games like the Batman Arkham Series. Im an experienced gamer and im usually open for any games. I love drawing, playing music, creating OCs, writing, making music, and a lot more. If you notice, my most frequent character is X. Hes my main OC, and the one I draw the most.
Im always open to people critisizing me and I love new ideas. If there is something you think i need to do to better one of my table games, then im open. If im not hosting on the weekend, Im either hanging out at archerboy's table or im doing stuff with him irl. Or, Im just playing pokemon or something like that.
Just as an FYI, I am infamous for getting terrible rolls and sometimes being dense (Mostly all the time but whatever).
Follow me to die instantly.
Memes forever, and goodnight.
youtube.com/watch?v=knDvDh_uPsQ
| | |
| --- | --- |
| Followers: 24 | Following: 16 |
| | |
| --- | --- |
| | Beta Tester |
| | Completed Profile |
| | Wanderer - 100 pxp |
| | Adventurer - 1,000 pxp |
| | |
| --- | --- |
| | 10 Followers |
| | Following 10 GMs |
| | Played with 5 GMs |