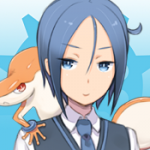 takemots
PXP / Rank
2901 ·

Adventurer

?

Location
Wonder
Special Ability
Nothing
Player Experience Points (PXP)
You automatically gain PXP by playing in Fabletop sessions.
You earn more by being the GM, and playing in larger groups.
It is updated up to an hour after each session.
Profile Ranks
| | |
| --- | --- |
| 0 | Apprentice |
| 100 | Wanderer |
| 1000 | Adventurer |
| 5000 | Hero |
| 10000 | Avatar |
| 20000 | Legend |
| 30000 | Immortal |
Close Window
About
Characters 49
Treasures 8
Followers 10 / 46
Membership

Advanced

Joined
03.25.2015
Last Visit
05.08.2015
XP Recv'd
317
XP Given
0
I am trying to host sessions but have failed so far, but I'm not giving up just yet, I seek your cooperation in helping me out with this. Thank you.

My style would be: I'd like serious, meaningful stories that's at the least logical, I don't like games that consists too much freedom, illegal behavior and stories.

I'm adolescent but I'll be mature for fabletop as it is not appropriate to act my age.
I've spent a lot of time roleplaying in the past 5-6 years before Fabletop, but only in sandbox roleplays, not tabletops. Even so, I regard myself new to roleplaying since i've taken roleplay differently according to the stages of my life.

I won't be that active and may come once in a while to either play a running game or host one myself.
| | |
| --- | --- |
| Followers: 10 | Following: 46 |
Martin

the Classy Guy

60 xp

GM:

araqiel
Mark

the Airhead Myrmidon

40 xp

GM:

bane007
Petey

the Oracle Succubus

36 xp

GM:

surgedragon
Mots

the Curious

25 xp

GM:

averious
Von

the Unrated Pilot

17 xp

GM:

nyvrem
Kickey

the Seamstress

14 xp

GM:

traelynn
Takeon

the Hyuuga

10 xp

GM:

febidoman
Niliay

the Enchanter

10 xp

GM:

undakai
Klein

the Butler

10 xp

GM:

andir
Jacker

the Gnome Pirate

8 xp

GM:

theratgod
Matson

the Red Wheel

8 xp

GM:

devin
Airo

the Air Man

8 xp

GM:

devin
Ersthan

the Soldier

7 xp

GM:

nyvrem
Eten

the Grassland Wolf

7 xp

GM:

surgedragon
Edel

the Gun Freak

6 xp

GM:

devin
Atosh

the Lionhearted

5 xp

GM:

banditdidit
Ciros

the Satanic Warrior

4 xp

GM:

palegeon
Dresk

the Knives Vorcha

4 xp

GM:

funnio987
Midnight

the Kid

4 xp

GM:

surgedragon
Ludien

the Pilot

4 xp

GM:

fortysecond
Ayleward

the Troubled Doctor

4 xp

GM:

thaxas
Shengo

the Hacker

4 xp

GM:

dyinomice
Lyar

the Ranger

4 xp

GM:

marsify
Kalen

the Heroic Youth

4 xp

GM:

klffighter
Tom

the Rookie Journalist

4 xp

GM:

austintm
Peale

the Air Strider

3 xp

GM:

devin
Chester

the Kind Debt Collector

2 xp

GM:

palegeon
Ankh

the Silver Spear

2 xp

GM:

jaybird92
Abert

the Servant

1 xp

GM:

averious
Takemot

the Palarogue

1 xp

GM:

devin
Anvil

the Mathematician

1 xp

GM:

thaxas
Rockar

the Farmer

0 xp

GM:

averious
Raven

the Biker Detective

0 xp

GM:

takemots
Applein

the Street Artist

0 xp

GM:

averious
Ari

the Troubadour

0 xp

GM:

bane007
Tackt

the Sniper Specialist

0 xp

GM:

febidoman
Reubert

the Soul Blade

0 xp

GM:

klffighter
Earth

the Prehistoric Earth

0 xp

GM:

coolcat702
Sein

the Fox Masked Spirit

0 xp

GM:

thaxas
Ewel

the Fortune Teller

0 xp

GM:

averious
Belin

the Copbot

0 xp

GM:

talhajami
Cest

the Arcane Master

0 xp

GM:

mimbles
Take

the Useless Scientist

0 xp

GM:

klffighter
Walt

the Doctor

0 xp

GM:

thaxas
Cletus

the Knight

0 xp

GM:

redshert
Revie

the Angelic

0 xp

GM:

averious
Neirs

the Deaf

0 xp

GM:

hawk3y
Shengo

the Deejay Zombie

0 xp

GM:

moosykoosy
Shachihata

the Apprentice

0 xp

GM:

andir
| | |
| --- | --- |
| | Beta Tester |
| | Completed Profile |
| | Wanderer - 100 pxp |
| | Adventurer - 1,000 pxp |
| | |
| --- | --- |
| | 10 Followers |
| | Following 10 GMs |
| | Played with 5 GMs |
| | Played with 10 GMs |