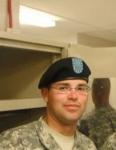 traelynn
PXP / Rank
14426 ·

Avatar

?

Location
Montana
Special Ability
Extreme Imagination
Player Experience Points (PXP)
You automatically gain PXP by playing in Fabletop sessions.
You earn more by being the GM, and playing in larger groups.
It is updated up to an hour after each session.
Profile Ranks
| | |
| --- | --- |
| 0 | Apprentice |
| 100 | Wanderer |
| 1000 | Adventurer |
| 5000 | Hero |
| 10000 | Avatar |
| 20000 | Legend |
| 30000 | Immortal |
Close Window
About
Characters 61
Treasures 13
Followers 168 / 113
Membership

Advanced

Joined
11.20.2013
Last Visit
06.17.2020
XP Recv'd
1036
XP Given
1792
Hello Fabletop Friends and Newcomers!

I am Traelynn well on here I am in real life most call me TJ, Fayte, or Trystan. I am apart of the armed forces a National Guard Service Member once more after a few years of being active. I have been all over the world...Russia...Greece...and Italy are just to name a few. I am from the State called Montana a beautiful place with a very rude attitude when it comes to weather but we all manage! I am an avid player of most table top games such as DND, Heroes of the Coast and also a little bit of Warhammer 40k. I also play many different games on the console such as Halo some TitanFall and Skyrim to name a few. I am also very big into my computer games such as World of Warcraft, League of Legends and this site of course...other things about me that may be relevant is that I have a huge imagination I am always working on something and a lot of the times it causes me to forget other projects I am working on or even better adding to old projects I thought I had finished.

On another sad and heavy note many of you who knew my sister before me Lor is no longer with and as of that I would like to post a memorial on my about me to her so she stays with all of you who she had made friends with...a poem that was close to her heart.

Before us great Death stands
Our fate held close within his quiet hands.
When with proud joy we lift Life's red wine
To drink deep of the mystic shining cup
And ecstasy through all our being leaps—
Death bows his head and weeps.

Author Rainer Maria Rilke

It may tell you something more about her then you already knew or maybe not the few she was close to...however for one so lively she always welcomed death with open arms as a dear friend as do I. She will live on in our hearts forever may she have a good long sleep!
| | |
| --- | --- |
| Followers: 168 | Following: 113 |
| | |
| --- | --- |
| | Beta Tester |
| | Completed Profile |
| | Wanderer - 100 pxp |
| | Adventurer - 1,000 pxp |
| | Hero - 5,000 pxp |
| | Avatar - 10,000 pxp |
| | |
| --- | --- |
| | 10 Followers |
| | 50 Followers |
| | 100 Followers |
| | Following 10 GMs |
| | Following 50 GMs |
| | Played with 5 GMs |
| | Played with 10 GMs |