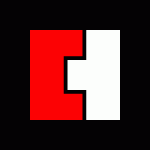 diablo
PXP / Rank
165 ·

Wanderer

?

Location
Pallet Town
Special Ability
Is a pokemon master
Player Experience Points (PXP)
You automatically gain PXP by playing in Fabletop sessions.
You earn more by being the GM, and playing in larger groups.
It is updated up to an hour after each session.
Profile Ranks
| | |
| --- | --- |
| 0 | Apprentice |
| 100 | Wanderer |
| 1000 | Adventurer |
| 5000 | Hero |
| 10000 | Avatar |
| 20000 | Legend |
| 30000 | Immortal |
Close Window
About
Characters 1
Treasures 4
Followers 21 / 2
Membership

Advanced

Joined
12.24.2018
Last Visit
04.13.2019
XP Recv'd
0
XP Given
0
I don't know if you know me but im diablo. My hobbies in reality are playing pokemon, watching the good place, going to chipotle every sunday for a delicious bean burrito, being really lazy, Gming, watching MatPat, using the bathroom, stealing the declaration of independence, creating a paper mache pokeball museum(im almost done with that), watching anime, hating on 12 year olds, eating salsa straight from a jar, making a sandwich, crushing milk cartons, buying dake death notes, buying a meeseeks box, rating big mouth on ratemynetflixoriginal.com (10/10 must watch), playing FT, not playing roll20, pretending to be a magician, buying a collection of interdimensional rick sanchez plushies, reheating 2 year old spaghetti, faking my death, being OCD, walking my neighbour's stolen dog, throwing my phone at the TV when Trump won the election, Rewatching star wars, steven universe, dog with a blog, f is for family, black mirror, sherlock, the walking dead, fear the walking dead, the good place(oh wait i already said that), gravity falls, checking snapchat, throwing away a broken macbook, destroying the world, pretending to be ultron, struggling with no fear shakespeare books, getting lost in time, beauty and the beast, etc etc etc etc etc etc etc

Yeah that and Im into sci fi, sometimes medfan, modfan, and im also starting a pokemon table. Its pretty good you should come around sometime and cc it will be fun.
| | |
| --- | --- |
| Followers: 21 | Following: 2 |
Jayden

the Trainer

0 xp

GM:

diablo
| | |
| --- | --- |
| | Beta Tester |
| | Completed Profile |
| | Wanderer - 100 pxp |