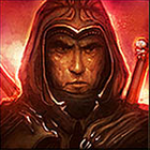 jetigig
PXP / Rank
6219 ·

Hero

?

Location
Austin, Texas, USA
Special Ability
Future Sight
Player Experience Points (PXP)
You automatically gain PXP by playing in Fabletop sessions.
You earn more by being the GM, and playing in larger groups.
It is updated up to an hour after each session.
Profile Ranks
| | |
| --- | --- |
| 0 | Apprentice |
| 100 | Wanderer |
| 1000 | Adventurer |
| 5000 | Hero |
| 10000 | Avatar |
| 20000 | Legend |
| 30000 | Immortal |
Close Window
About
Characters 85
Treasures 10
Followers 14 / 50
Membership

Advanced

Joined
06.30.2014
Last Visit
12.22.2021
XP Recv'd
634
XP Given
70
I started roleplaying with Dungeons and Dragons 4th edition. I still play when I get the chance, but sessions are few and far between. I now mostly only play on Fabletop because I love how the system can be flexed to be more complex or very simple depending on the GM. I love the people on here, and I love that I get to play with all you beautiful people all the time.
See you around!

I had a scary thought a few months ago. I was ruminating on aspects of life and the passage of time, and I realized that all the people I see on Fabletop will one day be gone. I don't mean death, though we will all die one day. I mean that one way or another, the people that I love to talk and interact with on this site will no longer visit Fabletop. Whether it is because of death, a loss of interest, a lack of time, or anything, what I now take for granted will one day be only memory. These moments that I take for granted will be lost like tears in rain. I've always realized this and it weighs heavily on me every day, but I had never extended this concept to the relationships I have with people I've never met. I suppose the thought of losing people I've never met hurts more than the knowledge of disconnecting with people I know in real life because I'm expecting it in the real world. I'm still in high school, and that means that I see so many people that I've grown up with on a daily basis. I know that when I leave for college I'm probably never going to see them again, but I expect it at a certain date. My friends on Fabletop, however, could disappear at any time with no warning whatsoever. I think the scariest part is that I'd never find out what happened to you. Suffice it to say, when you're gone, I'm going to miss you.

If you have read this far, please let me know. I'm interested in knowing who actually read the entirety of my profile.
| | |
| --- | --- |
| Followers: 14 | Following: 50 |
| | |
| --- | --- |
| | Beta Tester |
| | Completed Profile |
| | Wanderer - 100 pxp |
| | Adventurer - 1,000 pxp |
| | Hero - 5,000 pxp |
| | |
| --- | --- |
| | 10 Followers |
| | Following 10 GMs |
| | Following 50 GMs |
| | Played with 5 GMs |
| | Played with 10 GMs |