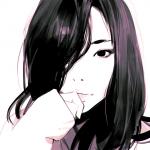 3hlt
PXP / Rank
23596 ·

Legend

?

Location
Bedland, Pillowstate
Special Ability
Lethargy
Player Experience Points (PXP)
You automatically gain PXP by playing in Fabletop sessions.
You earn more by being the GM, and playing in larger groups.
It is updated up to an hour after each session.
Profile Ranks
| | |
| --- | --- |
| 0 | Apprentice |
| 100 | Wanderer |
| 1000 | Adventurer |
| 5000 | Hero |
| 10000 | Avatar |
| 20000 | Legend |
| 30000 | Immortal |
Close Window
About
Characters 94
Treasures 13
Followers 24 / 61
Membership

Advanced

Joined
07.26.2017
Last Visit
09.09.2021
XP Recv'd
1514
XP Given
7
Just call me Elt if you're unsure how to say my name. I like nicknames though.
Oh, and I'm joining this mood music meme.
Current Mood/s:
youtube.com/watch?v=LGEsM5l9U7U
Russ ~ Nobody Knows
youtube.com/watch?v=n4yZfuNnM3Y
Unlike Pluto - Villain Of My Own Story
youtu.be/DN2ylk6AT5w
Otome Dissection ♡ English Cover【rachie】
Nicknames I got so far: (And who made them first)
> 3 heet (Jedjed be the man!)
> Sugar (Heya Magnum jimmies!)
> Eltie (Noods!)
> Number Three (Slacks!)
> Three (Slacks with the second strike!)
> 3 AM (Slacks again! Strikeout!)
> Lil' 3 (by dear Cajón!)
> Hilt, 33ht or 3llow (lookin at you, Toonami thundabar!)
> Three-hitter-quitter (Neith one!)
> Evil (By Sky the Batty Orphan!)
> 3-chan (By Nacchi!)
> 3 health (By Trot the Harem King!)
> Triple (Neith, back at it!)
> Hilster (Oooceanman166, take me by the hand lead me to the land!)
> Helter Skelter (Me, 'cause I just thought of it.)
> F-freebie Threebie (I-I'm not for free, knobrisson!)
> Trielt (via the engine sound, Rlvvvv!)
> Trois (Merci, Chichi!)
> 3hility (by Darothy)
> Three Dee (by Eddie)
> 3PO (by the magnificent OTT, the One... True.. Otter!)
> 3eet (Honhon, honig!)
=== Play style ===
I usually go for making a character to complement an already existing group.
Otherwise, I just look at pictures until something "clicks".
Though I do tend to go for a stone-faced warrior with a heart of gold.
There's also the playful magician, maybe even a bard. One of my favorites.
I don't do rogue-types often, if at all. Gets me too paranoid and jumpy.
On playing the character itself, I may fumble around at the start.
But if I get engaged, I'll try my hardest to react and involve myself in the story.
Either way, I still try to take RP seriously.
That being said, I am not smart. Common sense itself may fly over my head.
But do note that
I will take my time
when deciding my action.
As a GM, I don't have much experience, if at all.
Don't expect much in that regard.
=== Experience ===
Regular viewer of DnD channels like Web DM and Critical Role.
Had a good half year campaign of 5e DnD with a local group.
Logged just about 3000 hours into Roll20.
Dabbled into PTU and M&M 3e.
=== Availability ===
My timezone is UTC+8. Very likely different from ya'll.
In fact, I wouldn't be surprised if your night is my day and vice versa.
| | |
| --- | --- |
| Followers: 24 | Following: 61 |
Test

the Experiment

100 xp

GM:

3hlt
Falicia

the Popular Professor

98 xp

GM:

trotrigar
Chel

the Mercenary

69 xp

GM:

jediofrealms
Kanin

the Fight Seeker

43 xp

GM:

neith
Moira

the Meek

40 xp

GM:

oman1666
Golden

the Tiger's Eye

36 xp

GM:

bane007
Tora

the Crimson Hood

33 xp

GM:

traelynn
Orafira

the Pintsized Ranger

32 xp

GM:

darthdracula
Kindra

the Fire Fairy

31 xp

GM:

hammer
Alice

the Ocular

30 xp

GM:

nyzrfyrn
Leora

the Silver Arm

29 xp

GM:

darthdracula
Neve

the Frigid Flame

28 xp

GM:

dyinomice
Zaina

the Bladesinger

27 xp

GM:

hammer
Ohshan

the Water Knight

26 xp

GM:

traelynn
Galen

the Golden Lily

24 xp

GM:

plotspider
Emi

the Aspiring Artist

21 xp

GM:

bane007
Fiassa

the Forceful

20 xp

GM:

darthdracula
Dalia

the Lucky Star

18 xp

GM:

gongrath
Blix

the Speechless

16 xp

GM:

neith
Ada

the Amun

15 xp

GM:

neith
Maggie

the Flame Tipped

15 xp

GM:

ddrage
Fan-Hua

the Tetrasword

14 xp

GM:

traelynn
Amiscia

the Historian

14 xp

GM:

triclopyr
Gilda

the Battle Maniac

12 xp

GM:

traelynn
Wilwarin

the Moonlit

10 xp

GM:

cawthore
Roanne

the Spellsword

10 xp

GM:

traelynn
Vevila

the Tempered

10 xp

GM:

traelynn
Maiko

the Kabuto Maestro

9 xp

GM:

rxlr
Ashi

the Eldest

8 xp

GM:

skyw41kr
Jackie

the Loli Giant

8 xp

GM:

nattiemarie
Rehta

the Radiant

7 xp

GM:

first
Caidi

the Knight of Freesia

7 xp

GM:

oman1666
Adeline

the Chronoknight

7 xp

GM:

pyrak
Nou

the Rogue

6 xp

GM:

thunderstar
Namiko

the Senju

5 xp

GM:

smokedog56
Zilya

the Silver Tigress

5 xp

GM:

antiman
Ellen

the Holder

5 xp

GM:

caja
Neleh

the Everbright

5 xp

GM:

tourneyguy
Juliana

the Herbalist

4 xp

GM:

triclopyr
Cahira

the Jagged

4 xp

GM:

triclopyr
Kiri

the Barbarian

3 xp

GM:

spidermod
Jackie

the Scientist

3 xp

GM:

neith
Chara

the Thief of Heart

3 xp

GM:

neith
Channel

the Eel Ectric

3 xp

GM:

vechmaster
Pandora

the Mech Merc

3 xp

GM:

antiman
Etch

the Ranger

2 xp

GM:

neith
Ilona

the Ray of Sunshine

2 xp

GM:

mangojim1
Kalama

the Calamity

2 xp

GM:

neith
Chiara

the Prismheart

2 xp

GM:

funnio987
Gelasia

the Genki Gal

1 xp

GM:

vechmaster
Pryse

the Magus of Hide

0 xp

GM:

darthdracula
Forty-Two

the Assault

0 xp

GM:

bane007
Datwun

the Doll

0 xp

GM:

caviar
Vamiira

the Warrior

0 xp

GM:

manaku
Anael

the Brightborn

0 xp

GM:

biggios
Journey

the Bard

0 xp

GM:

manaku
Lily

the Delicate Delinquent

0 xp

GM:

neith
Neur

the Odd Knight

0 xp

GM:

darthdracula
Sunny

the Merc

0 xp

GM:

vechmaster
Pandora

the Mech Merc

0 xp

GM:

saneki
Kay

the Cute Knight

0 xp

GM:

traelynn
Alice

the Malice

0 xp

GM:

neith
Paidia

the Playful

0 xp

GM:

funnio987
Tristesse

the One With Friends

0 xp

GM:

gongrath
Dia

the Rogue

0 xp

GM:

bluephoenix
Dyak

the Country Bumpkin

0 xp

GM:

neith
Alabaster

the Abiding

0 xp

GM:

neith
Three-Dee

the Shield

0 xp

GM:

neith
Akane

the Keen Eyed Nomad

0 xp

GM:

bane007
June

the Pumpkin Smasher

0 xp

GM:

gongrath
Yuta

the Kurai Hono

0 xp

GM:

bane007
Emma

the Mechanic

0 xp

GM:

vechmaster
Sorcha

the Nanny Nurse

0 xp

GM:

vechmaster
Glass

the Private Eye

0 xp

GM:

vechmaster
Sa'u'syant

the Golden Albatross

0 xp

GM:

funnio987
B-B-G

the Big Bang Girl

0 xp

GM:

funnio987
Lily

the Delicate Delinquent

0 xp

GM:

bane007
Tristesse

the Silver Lie

0 xp

GM:

bane007
Paidia

the God of Play

0 xp

GM:

rxlr
Erica

the Elusive

0 xp

GM:

neith
Annessa

the Journalist

0 xp

GM:

rxlr
Datwun

the Doll of Destiny

0 xp

GM:

cimno
Mechi

the Majin Blue

0 xp

GM:

cimno
Nata

the Muse

0 xp

GM:

edward
Nav'a

the Bone Slinger

0 xp

GM:

vechmaster
Akane

the Keen Eyed Nomad

0 xp

GM:

neith
Rosy

the Dj R053

0 xp

GM:

spidermod
Hatoe

the Trickle of Hope

0 xp

GM:

nattiemarie
Kivena

the Moo Monk

0 xp

GM:

hammer
Lelshisma

the Student of Stone

0 xp

GM:

caja
Dodger

the Huntress

0 xp

GM:

neith
Luiza

the Corondum

0 xp

GM:

bane007
Stella

the Amber

0 xp

GM:

bane007
Amina

the Wip

0 xp

GM:

antiman
| | |
| --- | --- |
| | Beta Tester |
| | Completed Profile |
| | Wanderer - 100 pxp |
| | Adventurer - 1,000 pxp |
| | Hero - 5,000 pxp |
| | Avatar - 10,000 pxp |
| | Legend - 20,000 pxp |
| | |
| --- | --- |
| | 10 Followers |
| | Following 10 GMs |
| | Following 50 GMs |
| | Played with 5 GMs |
| | Played with 10 GMs |
| | Played with 50 GMs |