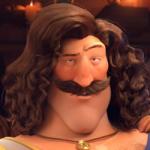 tourneyguy
PXP / Rank
28474 ·

Legend

?

Location
Tournament grounds
Special Ability
Jousting Champion
Player Experience Points (PXP)
You automatically gain PXP by playing in Fabletop sessions.
You earn more by being the GM, and playing in larger groups.
It is updated up to an hour after each session.
Profile Ranks
| | |
| --- | --- |
| 0 | Apprentice |
| 100 | Wanderer |
| 1000 | Adventurer |
| 5000 | Hero |
| 10000 | Avatar |
| 20000 | Legend |
| 30000 | Immortal |
Close Window
About
Characters 83
Treasures 15
Followers 110 / 50
Membership

Advanced

Joined
10.19.2016
Last Visit
05.18.2023
XP Recv'd
1616
XP Given
224
There once was a man from Singapore,
Who lived on the 22nd floor,
He sold chicken rice,
which wasn't quite nice,
And that's why he ended up poor.

====

Let me tell you a story.

There was once two knights who were rivals. One was white and the other was black (armor not race). They hated each other with a burning passion. The King decided to settle the feud by holding a jousting tournament. The winner gets bragging rights while the loser will simply die.

And so the day of the tourney. The White Knight prepares himself. If he's going to lose this tournament, he will perish. Death doesn't concern him but the one thing he was afraid of the most is that he won't be able to impress one of the King's twin daughters (the hot one). His palms are sweaty, knees weak, arms are heavy. He climbs onto his white steed. On the other side, he sees his mortal enemy, the Black Knight. His adversary was already mounted on his own black steed. The Black Knight turned to look at the White Knight and suddenly he yells, "I'm Invincible!"

A starting shot was fired and the two contestants had already charged, both their lances raised, aimed right at each other's torso. In the midst of the chaos, the Black Knight yelled "None shall pass!". Suddenly, there was contact. One of them was struck in the breast, his lung, punctured. The loser fell off his steed, bleeding, gasping for air.

White Knight to E5! He has triumphed over his hated opponent. The Black Knight clutched himself onto his injury. In his dying breath, he manages to mutter, "Tis... Just a flesh wound."
| | |
| --- | --- |
| Followers: 110 | Following: 50 |
Ana

the Second in Command

70 xp

GM:

tourneyguy
Harry

the Lord of Twinrock

68 xp

GM:

hustle
Wolfgang

the Wizard

61 xp

GM:

oman1666
Sala

the Burning Reptile

56 xp

GM:

drenian
Reinhardt

the Modern Crusader

55 xp

GM:

tourneyguy
Mikasa

the Yomu Paladin

38 xp

GM:

yummypancake
Gwen

the Dimure Damsel

37 xp

GM:

quentin
Scarlett

the Chosen Phoenix Child

30 xp

GM:

origamiwolf
Helga

the Thane's Daughter

30 xp

GM:

funnio987
Cornelius

the Captain Laser

29 xp

GM:

oman1666
Reyes

the Blackwatch Commander

27 xp

GM:

tourneyguy
Teo

the River Elf Fighter

23 xp

GM:

thunderstar
Bandit

the German Shepherd

20 xp

GM:

cawthore
Benkuro

the Southern Fist

20 xp

GM:

eternallist
Syd

the Frostling

20 xp

GM:

splat
Lailah

the Lesser of Azrael

16 xp

GM:

quentin
Polly

the Magical Parrot

15 xp

GM:

awalnut
Book

the Reader

14 xp

GM:

shakiraship
Mia

the Rogue Courser

13 xp

GM:

oman1666
Gustav

the Austrian Aristocrat

12 xp

GM:

rubberducky
Derik

the Suporman

10 xp

GM:

isxsix
Nikita

the Sniper Girl

10 xp

GM:

darkestdays
Shield

the Automatic Crusader

10 xp

GM:

pyrak
Lane

the Elf Archer

10 xp

GM:

spidermod
Tessa

the Kleptomaniac

10 xp

GM:

mixomitosis
Renee

the Psi Healer

10 xp

GM:

autoson1009
Candle

the X

9 xp

GM:

fortysecond
Connor

the Undertaker

9 xp

GM:

triclopyr
Red

the Warrior Woman

9 xp

GM:

traelynn
Roar

the Savage of the Jungle

9 xp

GM:

rxlr
Cobalt

the Dwarf Warrior

8 xp

GM:

baragon
Takeda

the Unquenchable Revenge

8 xp

GM:

eternallist
McCree

the Gunslinger

8 xp

GM:

tourneyguy
Cecilia

the Elf Archer

7 xp

GM:

3paul7
Sansa

the Defender

7 xp

GM:

cxjulian
Talos

the Bronze Boyo

7 xp

GM:

trotrigar
Morro

the Open Hand Monk

5 xp

GM:

ibell
Judas

the Psychometic

5 xp

GM:

rxlr
Pickle

the Halfling Ranger

5 xp

GM:

fremkun
Fog

the Dwarf Cleric

5 xp

GM:

mixomitosis
Rayven

the Pilot

5 xp

GM:

antiman
Anthony

the Boy Who Can Cook

5 xp

GM:

knbrisson
Kalroth

the Cruel Impaler

4 xp

GM:

trotrigar
Felixia

the Nyanderthal Warrior

4 xp

GM:

lokiodinson
Mustafa

the Private Detective

4 xp

GM:

trotrigar
Jenn

the Punchy Kid

4 xp

GM:

vechmaster
Robert

the Museum Curator

3 xp

GM:

vechmaster
Samuel

the Hot Stuff

3 xp

GM:

whoptop
Cub

the Boy Barbarian

3 xp

GM:

advent
Rhys

the Elf Wizard

3 xp

GM:

ardaighfola
Namazzi

the One Eye Is Dead

2 xp

GM:

hustle
Gertraud

the Planetary Geologist

2 xp

GM:

antiman
Rolex

the Clockworking Bhunter

2 xp

GM:

sumdonkas
Archibald

the Antifire Homunculus

1 xp

GM:

vechmaster
Cathie

the Hey

1 xp

GM:

daretobe
Julie

the Mancer of Necro

0 xp

GM:

megapizza
Lorek

the Dwarf Bear Knight

0 xp

GM:

edward
Ka-sumi

the Mahou Shoujo Onmyodo

0 xp

GM:

dudesmaximus
Terry

the Comic Book Writer

0 xp

GM:

anesthesia01
KalikaFour

the Mage For Battle

0 xp

GM:

vechmaster
Brunn

the Dwarf Crossbowman

0 xp

GM:

triclopyr
Ignatius

the Of House Gryffindor

0 xp

GM:

hustle
Malachy

the Half Devil Prince

0 xp

GM:

smokedog56
Moses

the Apprentice

0 xp

GM:

mangojim1
Juan

the Beatleborn

0 xp

GM:

gongrath
Batou

the Fighting Prick

0 xp

GM:

yummypancake
Anjo

the Black Magician

0 xp

GM:

traelynn
Deadshot

the Deadly Marksman

0 xp

GM:

starkillerrx
Bokuu

the Master Waterbender

0 xp

GM:

tourneyguy
Shang

the Earthbender

0 xp

GM:

tourneyguy
Mary

the Crimson Crusader

0 xp

GM:

pyrak
Rin

the Shiftblade

0 xp

GM:

trotrigar
Kareena

the Shadow Dancer

0 xp

GM:

punkblade
Amir

the Desert Fighter

0 xp

GM:

trotrigar
Lynka

the Terran Hacker

0 xp

GM:

sumdonkas
Tina

the Widow

0 xp

GM:

quentin
Jane

the Spacefighter Pilot

0 xp

GM:

origamiwolf
Whirl

the Water Elemental

0 xp

GM:

tourneyguy
Olivia

the Princess

0 xp

GM:

tourneyguy
Miya

the Lady of the Seas

0 xp

GM:

trotrigar
Ferrum

the Primitive Tribe

0 xp

GM:

oman1666
Borrol

the Questing Traveller

0 xp

GM:

tourneyguy
Cicero

the Circus Performer

0 xp

GM:

tourneyguy
| | |
| --- | --- |
| | Beta Tester |
| | Completed Profile |
| | Wanderer - 100 pxp |
| | Adventurer - 1,000 pxp |
| | Hero - 5,000 pxp |
| | Avatar - 10,000 pxp |
| | Legend - 20,000 pxp |
| | |
| --- | --- |
| | 10 Followers |
| | 50 Followers |
| | 100 Followers |
| | Following 10 GMs |
| | Following 50 GMs |
| | Played with 5 GMs |
| | Played with 10 GMs |
| | Played with 50 GMs |