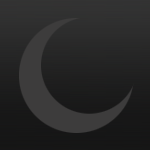 ladysarin
PXP / Rank
54651 ·

Immortal

?

Location
Somewhere magical..
Special Ability
Plot Twists & Improv
Player Experience Points (PXP)
You automatically gain PXP by playing in Fabletop sessions.
You earn more by being the GM, and playing in larger groups.
It is updated up to an hour after each session.
Profile Ranks
| | |
| --- | --- |
| 0 | Apprentice |
| 100 | Wanderer |
| 1000 | Adventurer |
| 5000 | Hero |
| 10000 | Avatar |
| 20000 | Legend |
| 30000 | Immortal |
Close Window
About
Characters 73
Treasures 14
Followers 31 / 65
Membership

Advanced

Joined
06.18.2016
Last Visit
07.22.2018
XP Recv'd
3181
XP Given
0
My Table Forums (Has Only Useful info!)
fabletop.com/forum/table/ladysarin
I am a player, not a GM.
Once upon a time, it was a different place, different circumstance, and I was a different person. I explored the Text based world of Role-playing, and like a drug with addictive properties, I got hooked quickly.
Before I knew it, 15 or so years had passed me by and I had seen many platforms and outlets for my unquenchable thirst for adventure, as well as worn many hats of authorative and administrative undertakings, from the lowly player all the way up to the honourable and unquestionable Game Master.
I taught many new players how to Rp, and watched them grow until they were ready to be on their own.. I've dealt with trolls and griefers, whiners and elitists.. they never bested me. And then one day.. I retired.. I set aside my hats, and returned to the basics.. Once again.. I was a player.
True as it is, that many here wonder if I host or plan to.. they say that I would be good at it.. but you see now.. I've done it.. but I do not anymore.. no.. now I lend my wisdom occasionally to guide new players and GM 's into a new era of a gaming form that has been around longer than I have, but has helped me retain a purpose for sanity in my life, like a rock.
| | |
| --- | --- |
| Followers: 31 | Following: 65 |
| | |
| --- | --- |
| | Beta Tester |
| | Completed Profile |
| | Wanderer - 100 pxp |
| | Adventurer - 1,000 pxp |
| | Hero - 5,000 pxp |
| | Avatar - 10,000 pxp |
| | Legend - 20,000 pxp |
| | Immortal - 30,000 pxp |
| | Immortal - 50,000 pxp |
| | |
| --- | --- |
| | 10 Followers |
| | Following 10 GMs |
| | Following 50 GMs |
| | Played with 5 GMs |
| | Played with 10 GMs |