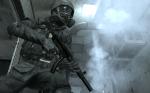 captainsnake
PXP / Rank
13357 ·

Avatar

?

Location
Arstotzka
Special Ability
EntryDenial/Approval
Player Experience Points (PXP)
You automatically gain PXP by playing in Fabletop sessions.
You earn more by being the GM, and playing in larger groups.
It is updated up to an hour after each session.
Profile Ranks
| | |
| --- | --- |
| 0 | Apprentice |
| 100 | Wanderer |
| 1000 | Adventurer |
| 5000 | Hero |
| 10000 | Avatar |
| 20000 | Legend |
| 30000 | Immortal |
Close Window
About
Characters 100+
Treasures 13
Followers 137 / 51
Membership

Advanced

Joined
04.24.2014
Last Visit
05.06.2018
XP Recv'd
383
XP Given
1193
Discord Link for my Table:
discord.gg/U7GWGJE
I love roleplaying and gaming! I've done both for pretty much my whole life! For example, the picture above is from one of my favorite games, Call of Duty 4 MW1. If you are curious on the stuff to the right, those are just references to "Papers, Please". I also fancy Warcraft 3. I've done a ton of kinds of different roleplays from Starcraft 2's Cortex to forum. Fabletop is my first tabletop RP excluding a tutorial of Pathfinder from way back, and I've recently played some sessions of D&D 2.0, 5.0, and more Pathfinder!
I get on Fabletop at random times. Recently, I am inactive due to school and other real life stuff. My Gming is non-scripted, not too serious, but it's occasionally silly and maybe a bit too much (these days, it's much rarer than it used to be). When I'm a player, I act serious for the sake of the GM, so really I just stick with his/her flow if I like it or at least it would be possible to adapt to. I ain't very descriptive often on things since I hate wordiness, but I try to at least give a bit of detail when possible although those moments can be rare.
I am and always was picky, therefore I may take a while on character creation, skill tree picking, and etc. I generally dislike mandatory set traits and uninteresting or certain bland topics. Ultimately, I'm never fond with godmodding. Really, I never am!
| | |
| --- | --- |
| Followers: 137 | Following: 51 |
| | |
| --- | --- |
| | Beta Tester |
| | Completed Profile |
| | Wanderer - 100 pxp |
| | Adventurer - 1,000 pxp |
| | Hero - 5,000 pxp |
| | Avatar - 10,000 pxp |
| | |
| --- | --- |
| | 10 Followers |
| | 50 Followers |
| | 100 Followers |
| | Following 10 GMs |
| | Following 50 GMs |
| | Played with 5 GMs |
| | Played with 10 GMs |